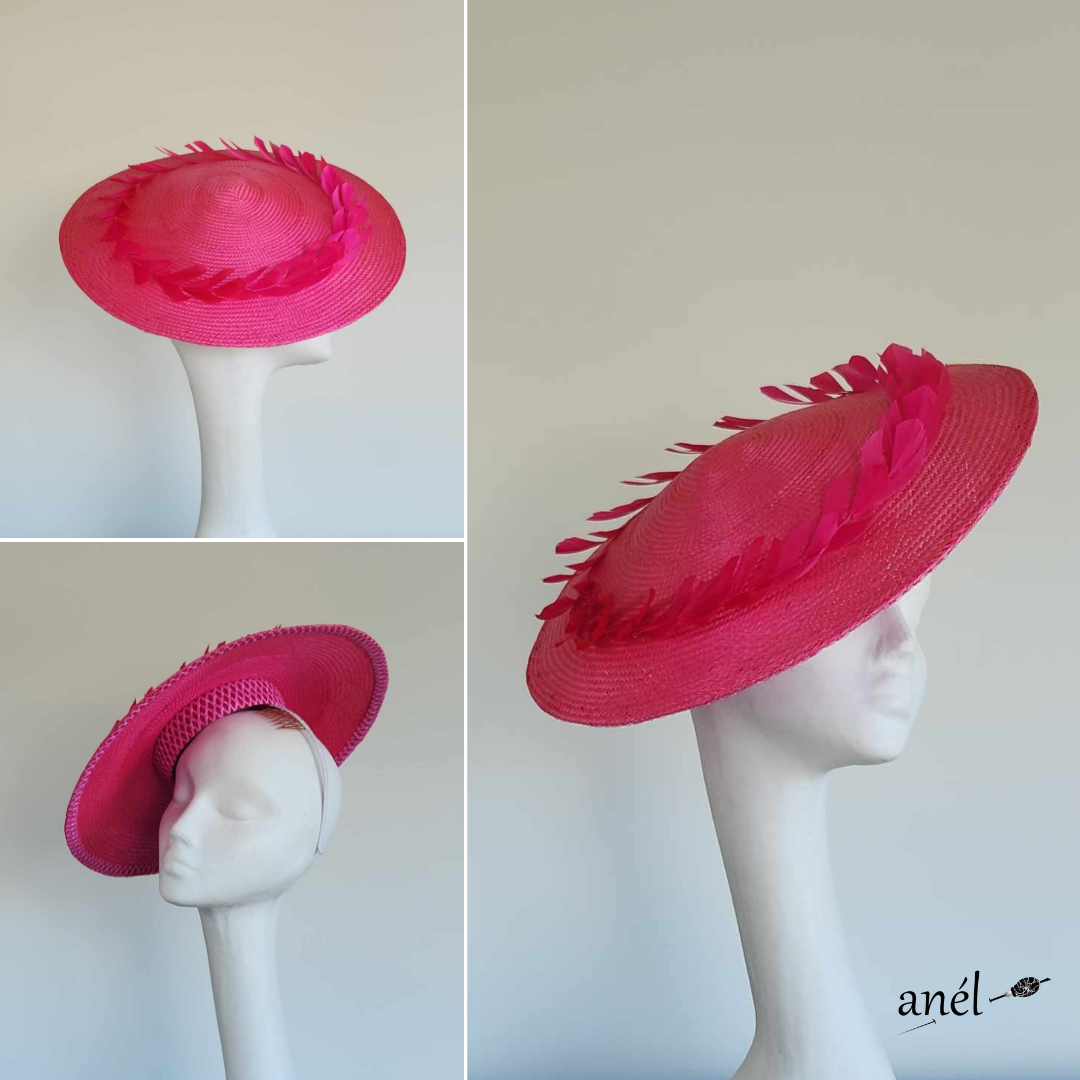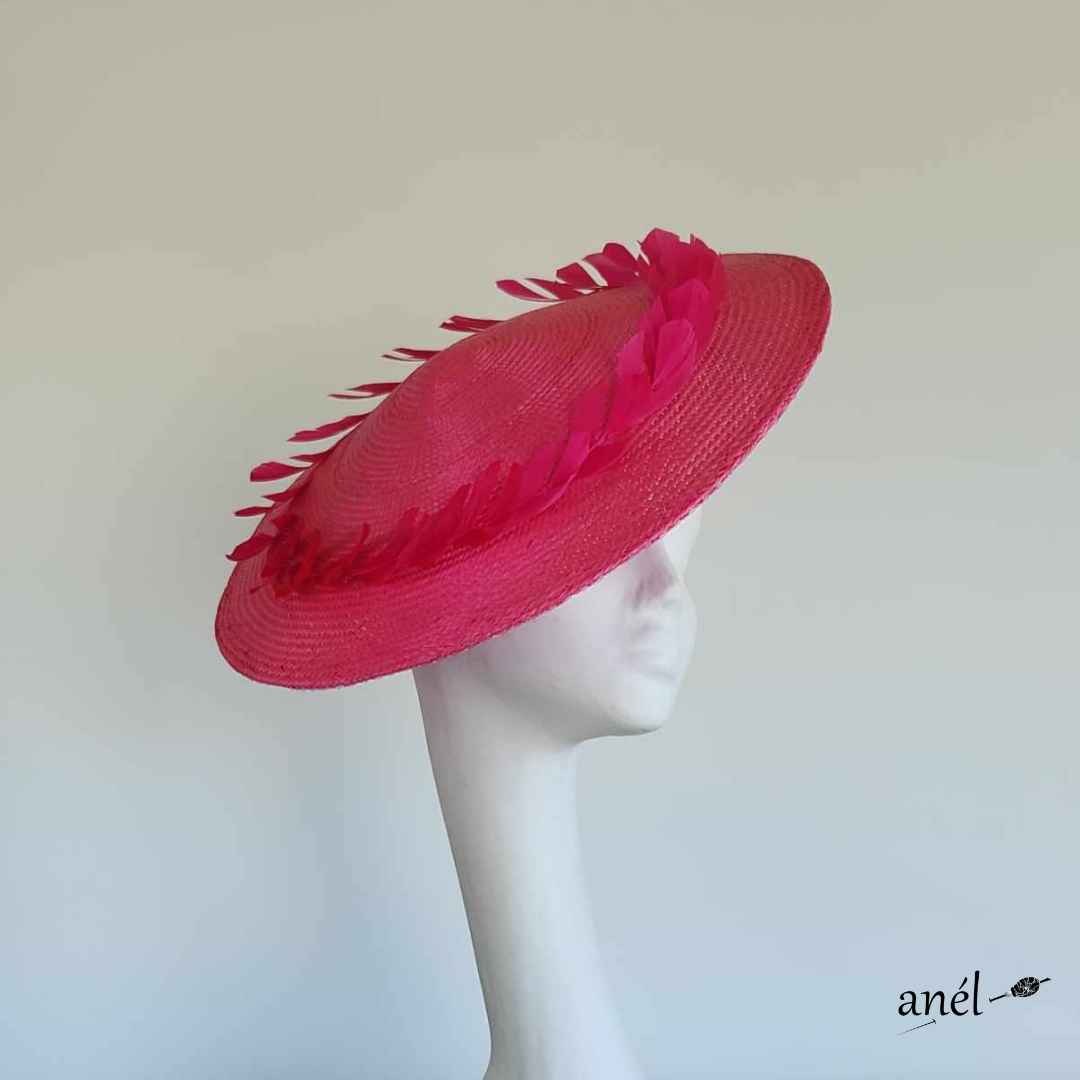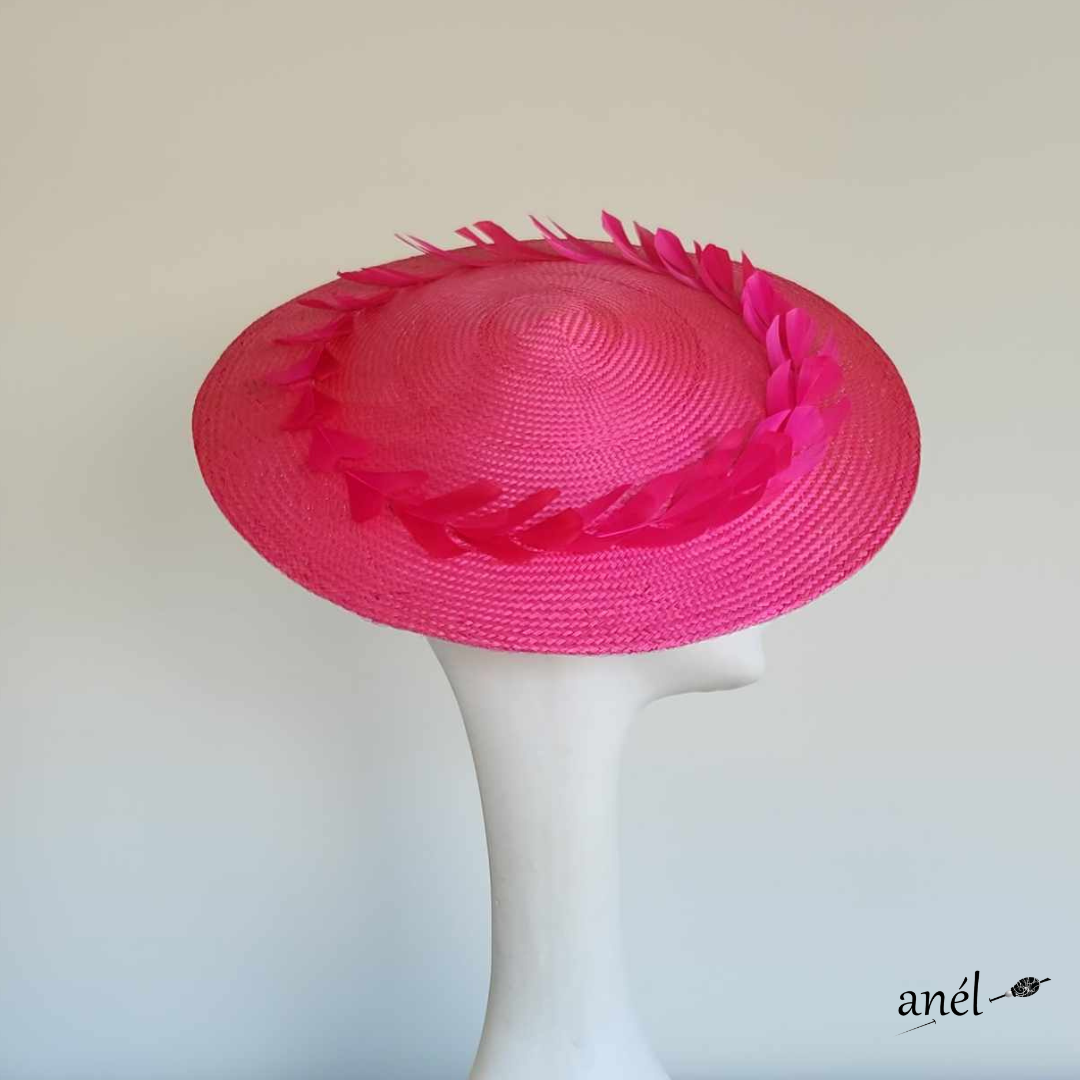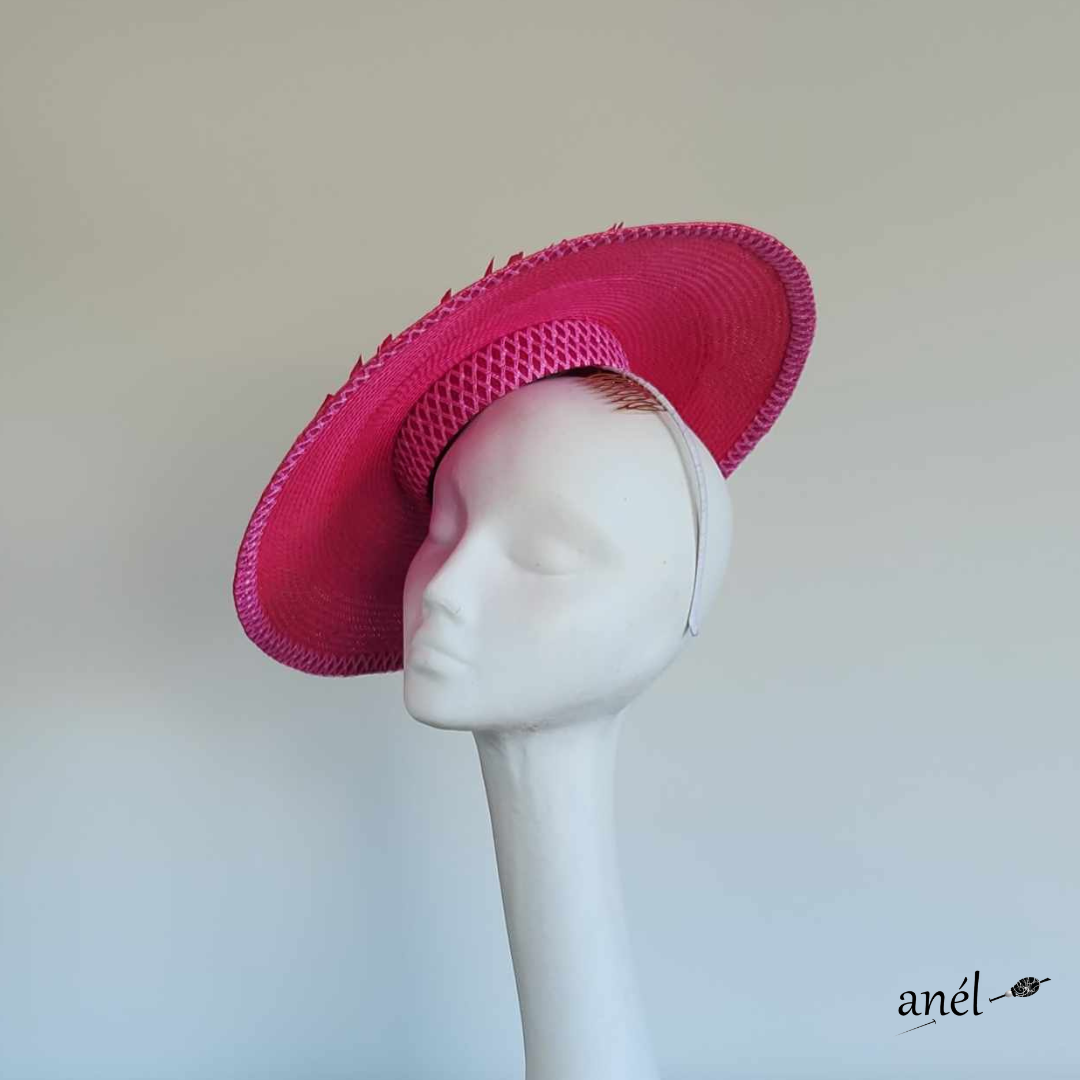 Siska
$395.00
Add an elegant touch to your outfit with this pink, coolie shaped straw hat. The handcut feathers have been carefully placed in a circle on the outside of the hat and continuosly draw the eye in and around the hat. The finishing bind on the underside also compliments the shapes of the feathers.
To be worn on the right side of the head. Sits on a narrow cream headband.

Shipping calculated at checkout.
Please enquire about shipping rates if outside of Australia or New Zealand.
SKU: 10011