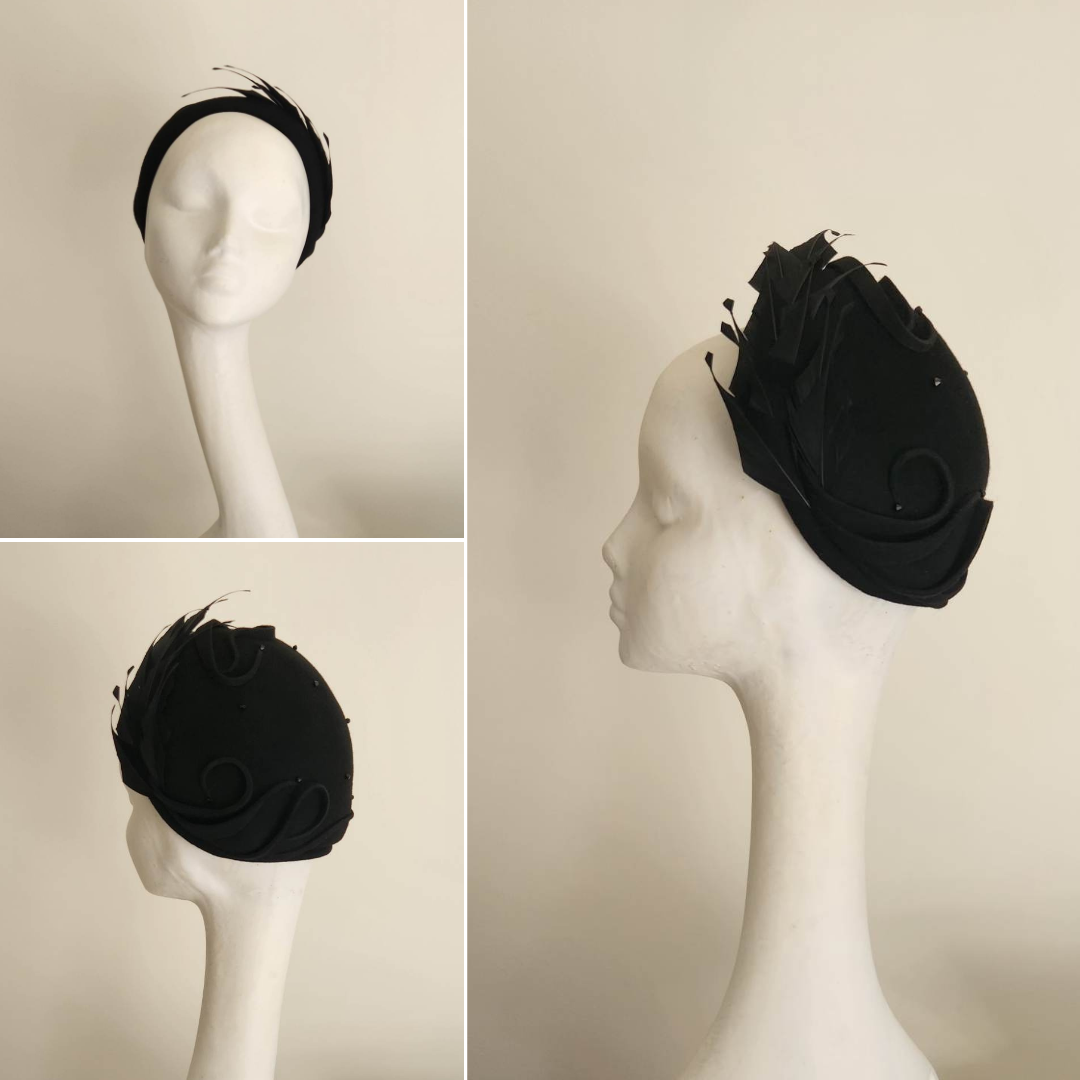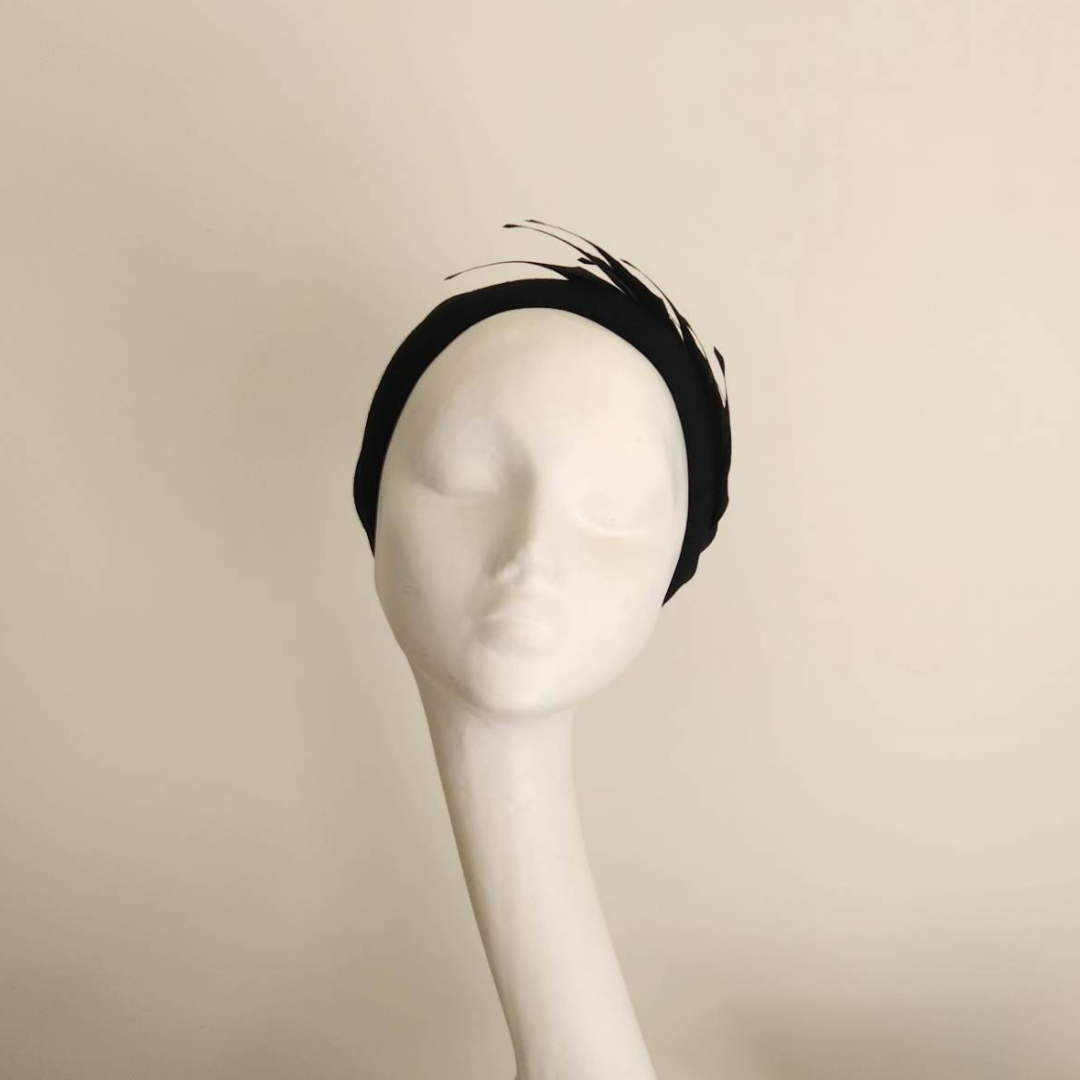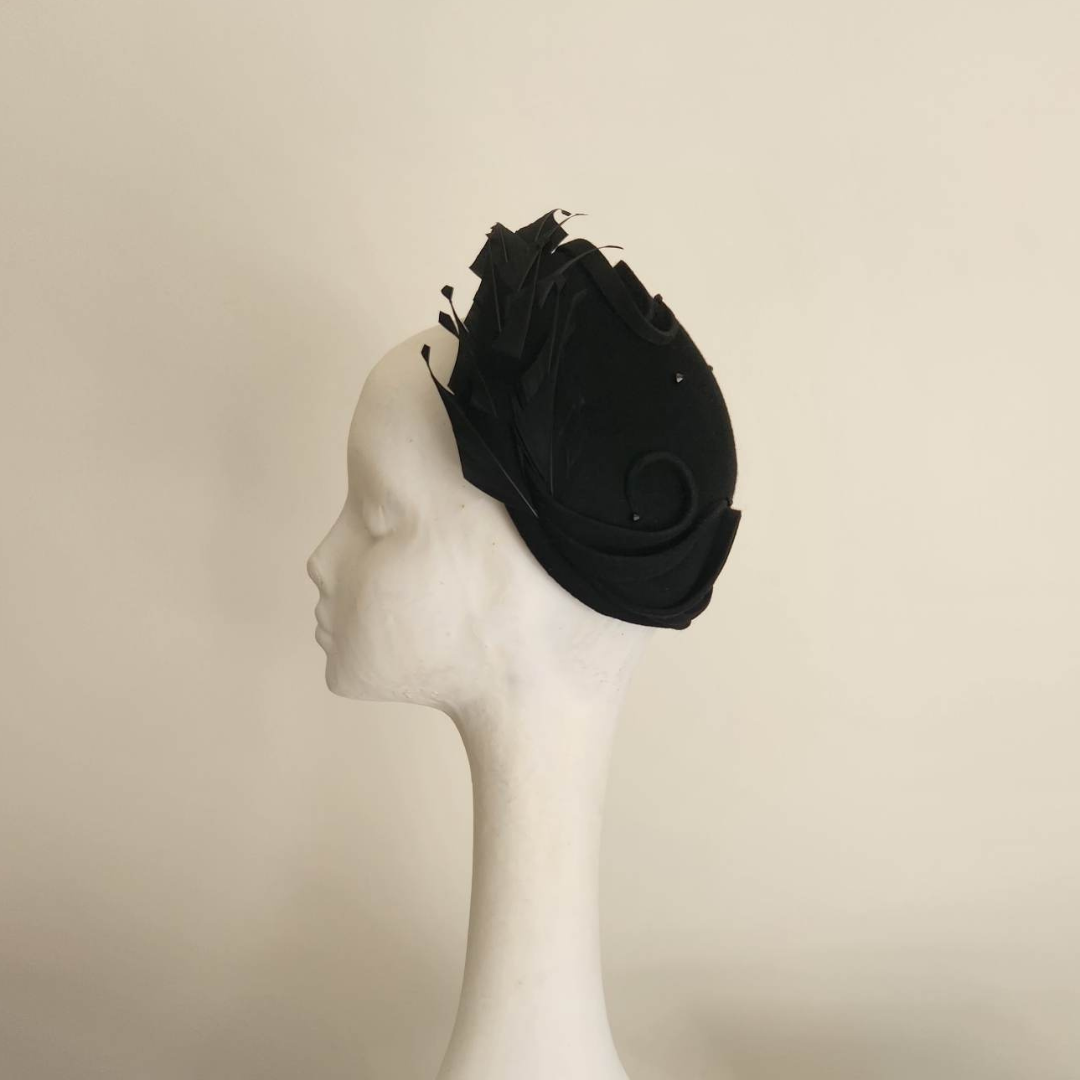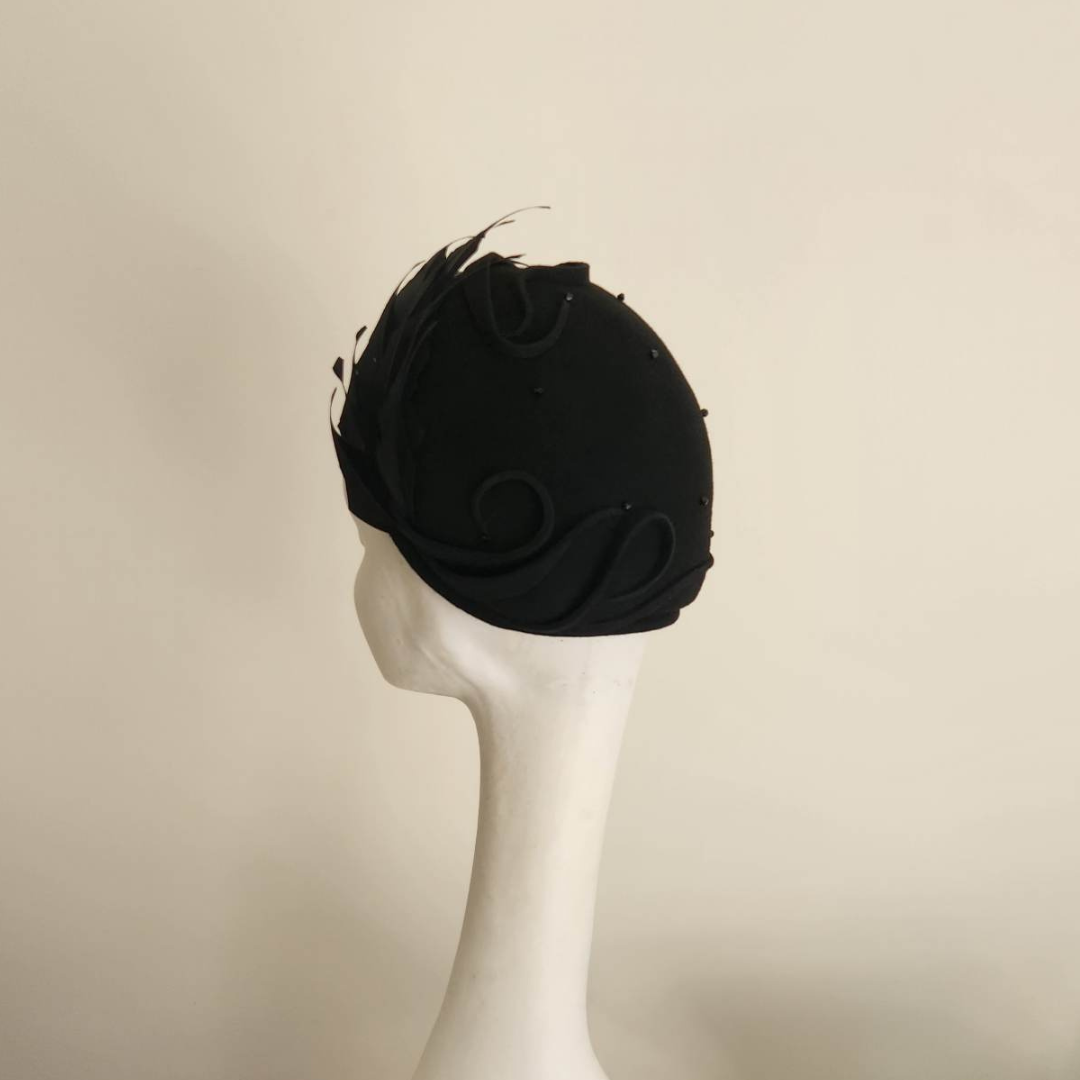 Dorothy
$295.00
Create a bit of a 1940's and 50's vibe with this black-on-black rear sitting half-hat. Made from felt and finished off with felt swirls, hand cut feathers and dotted with crystals. Pair this with a fitted jacket and a full wide skirt for a beautiful polished look.
Shipping calculated at checkout.

Please enquire about shipping rates if outside of Australia or New Zealand.
SKU: 10009