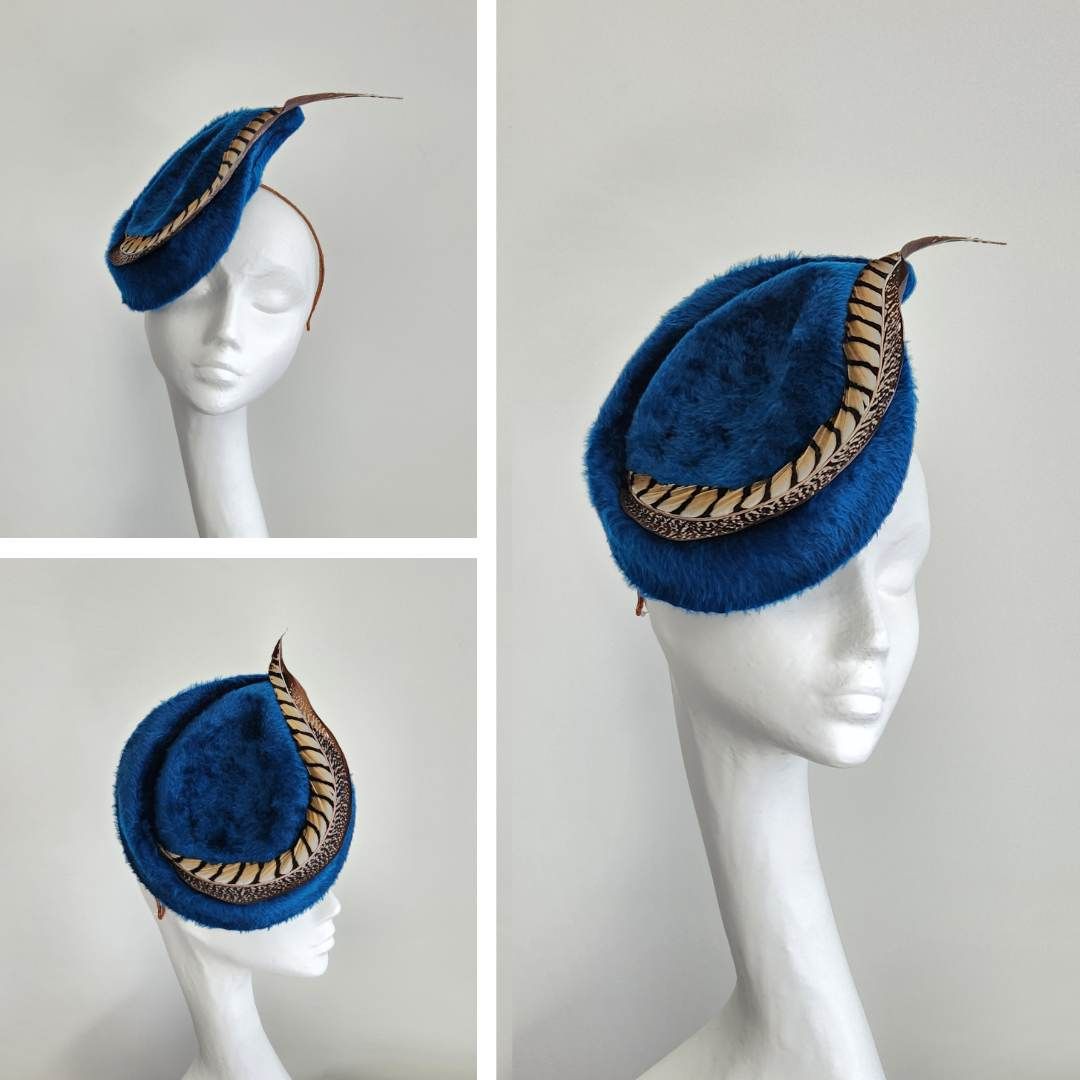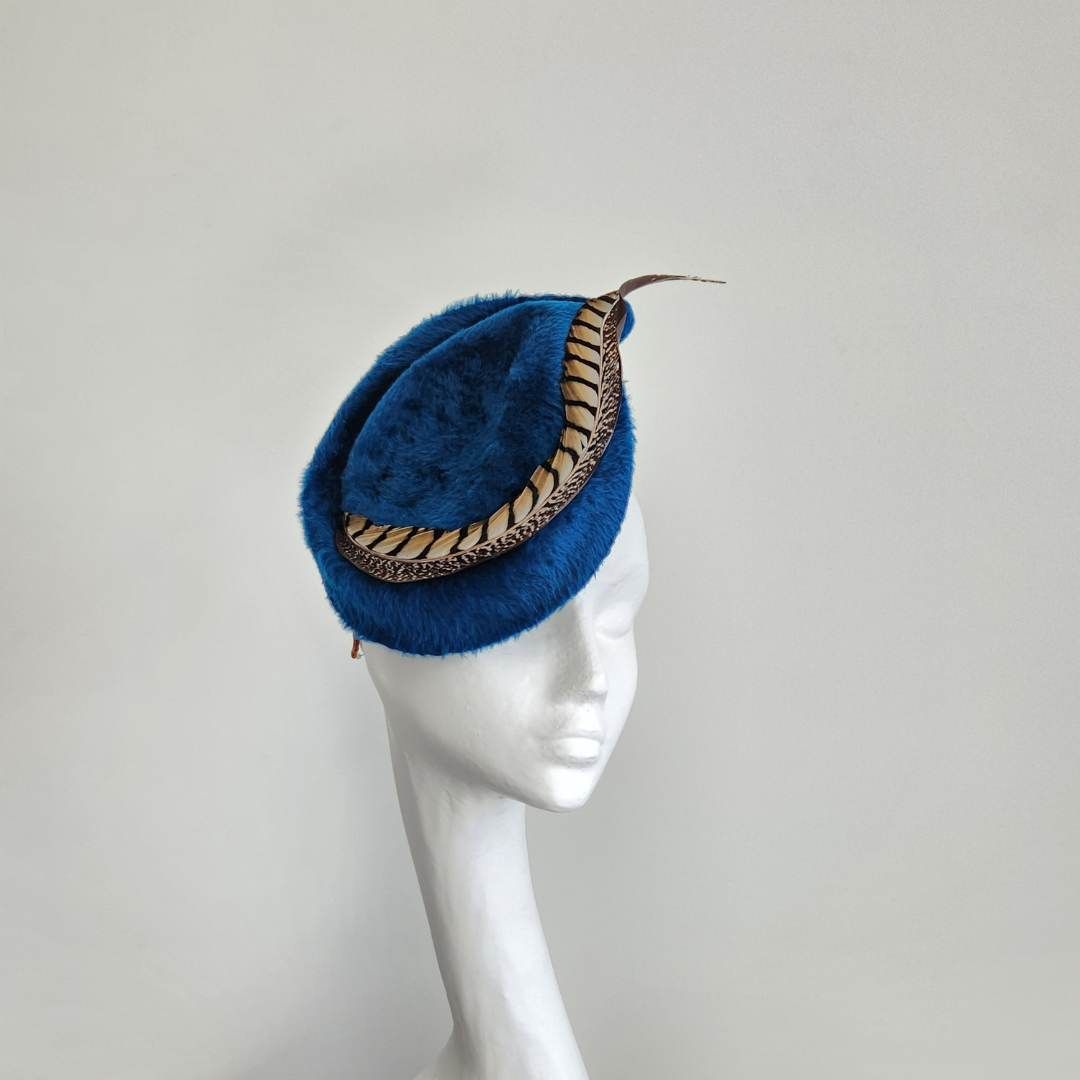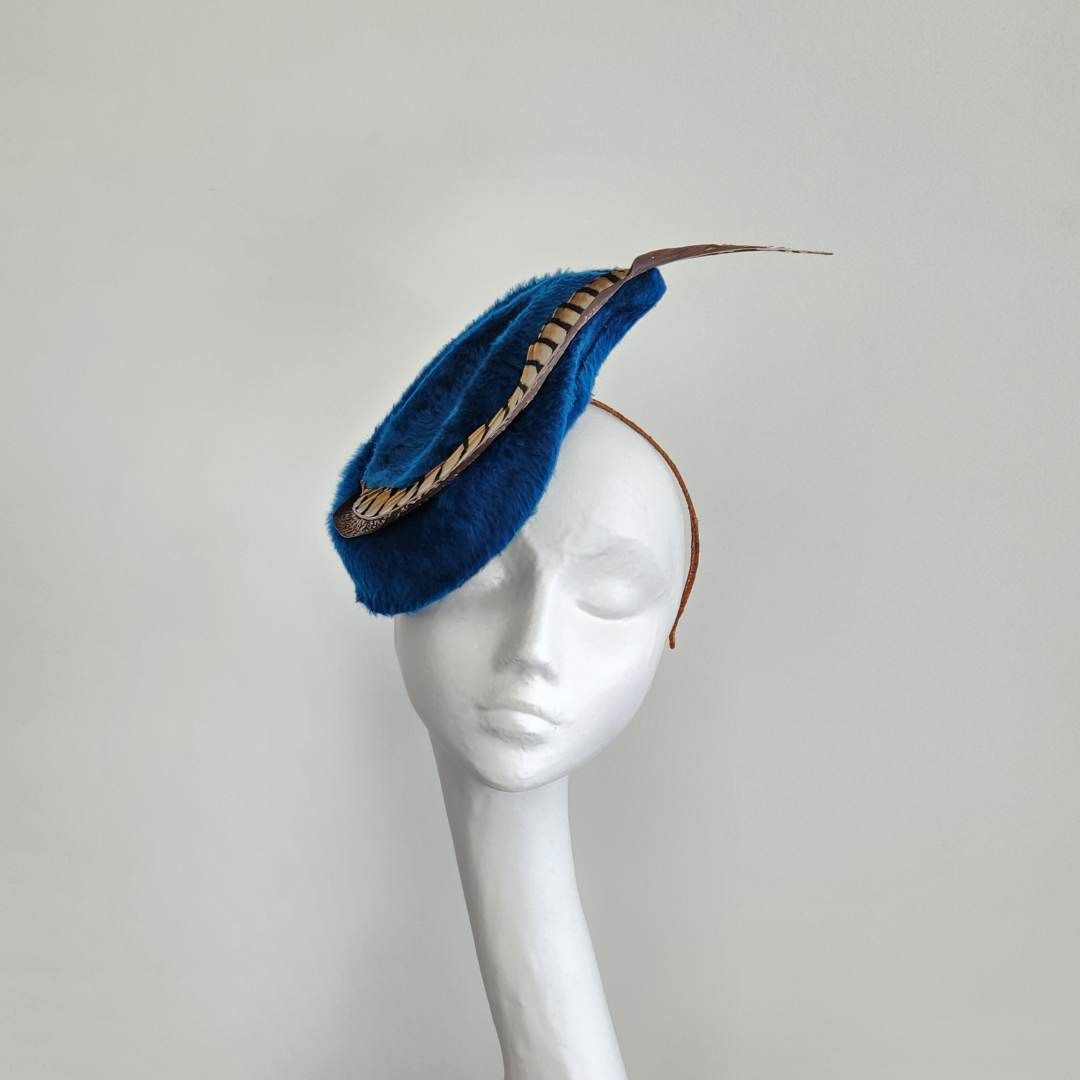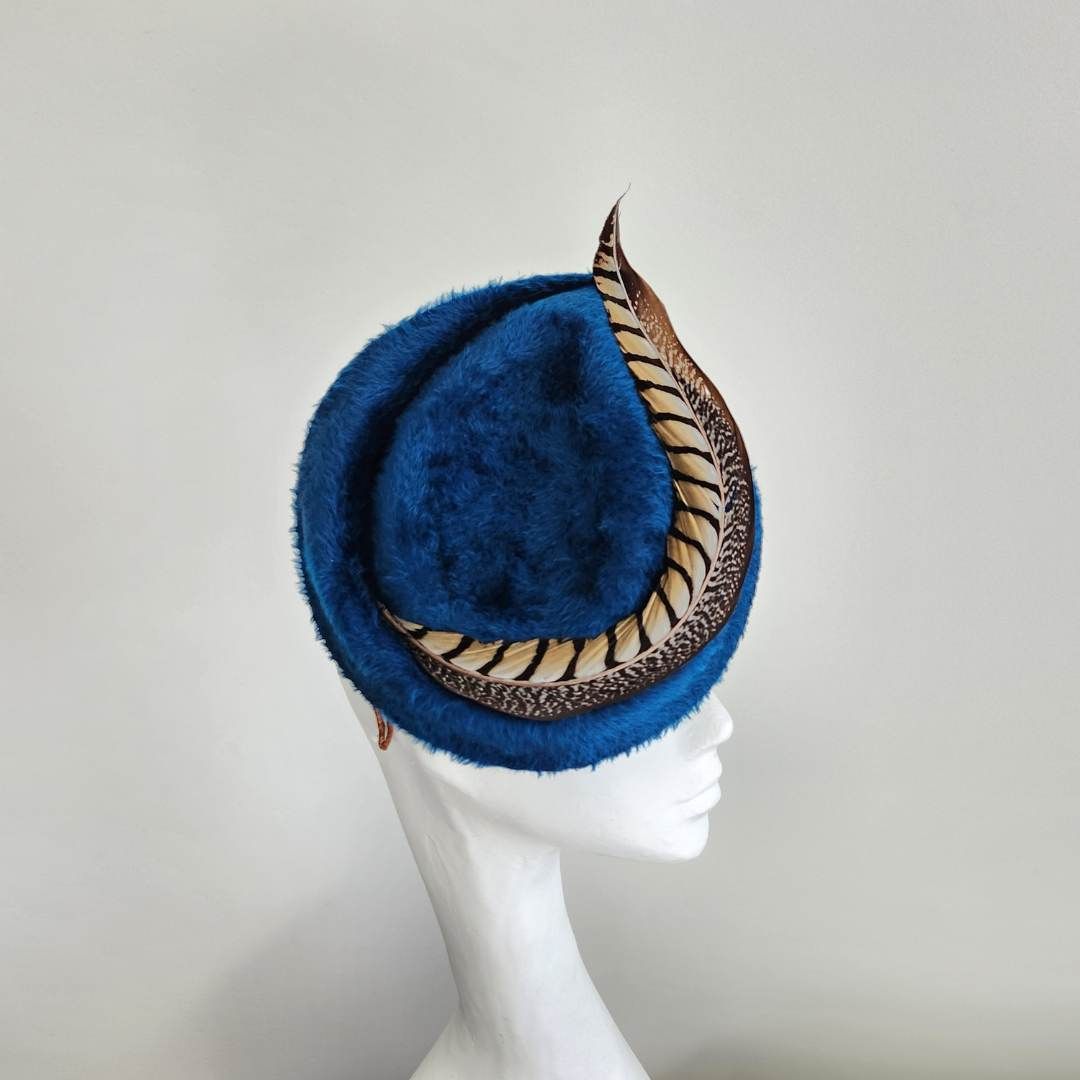 Joanne
$330.00
Beautiful teal melusine felt in a teardrop shape finished off with a single curved pheasant feather.
Perched to the side and secured on the head with a handmade headband and comb.
(The true colour is a bit more teal rather than blue as shown in the photos).
Shipping calculated at checkout.
Please enquire about shipping rates if outside of Australia or New Zealand.

SKU: 10003