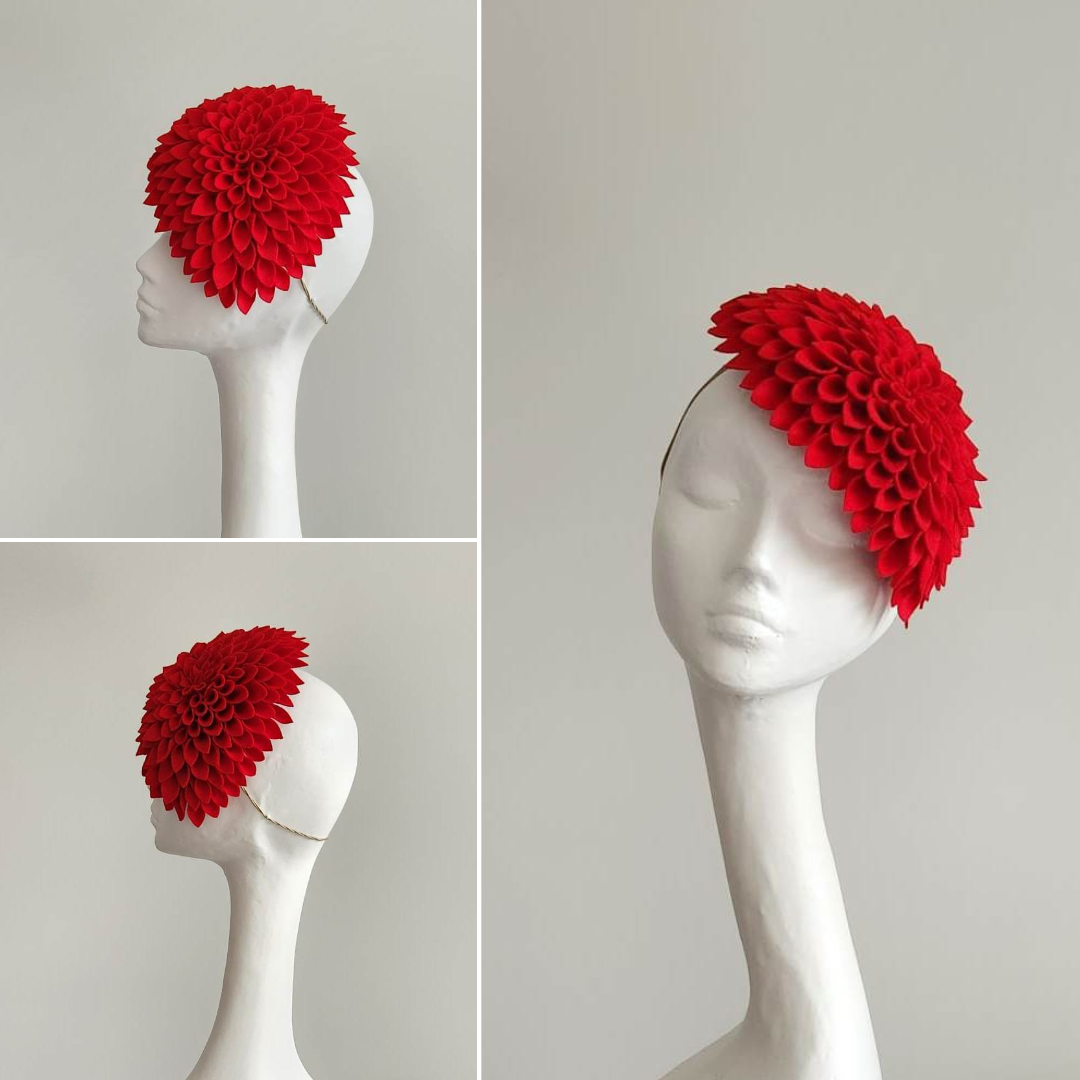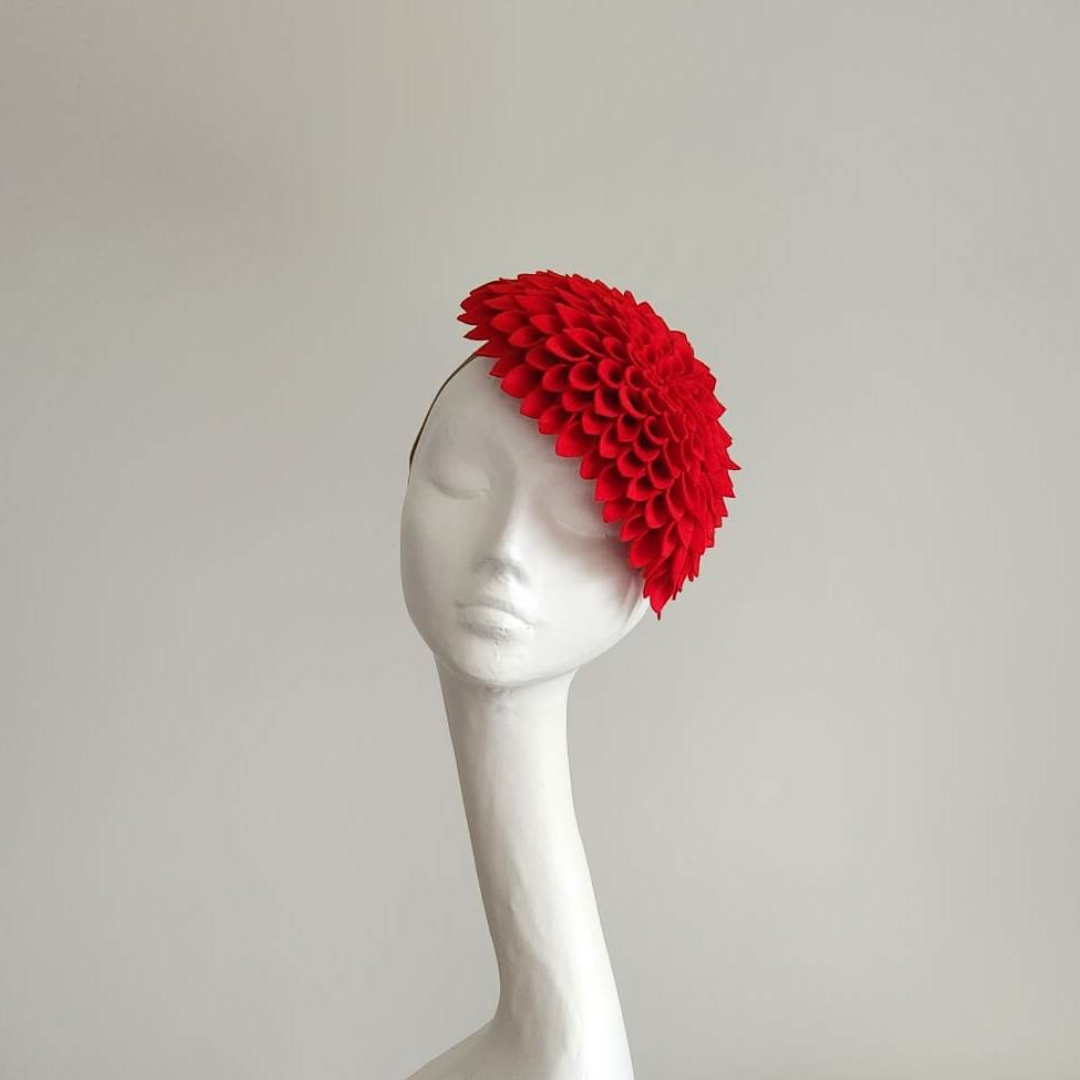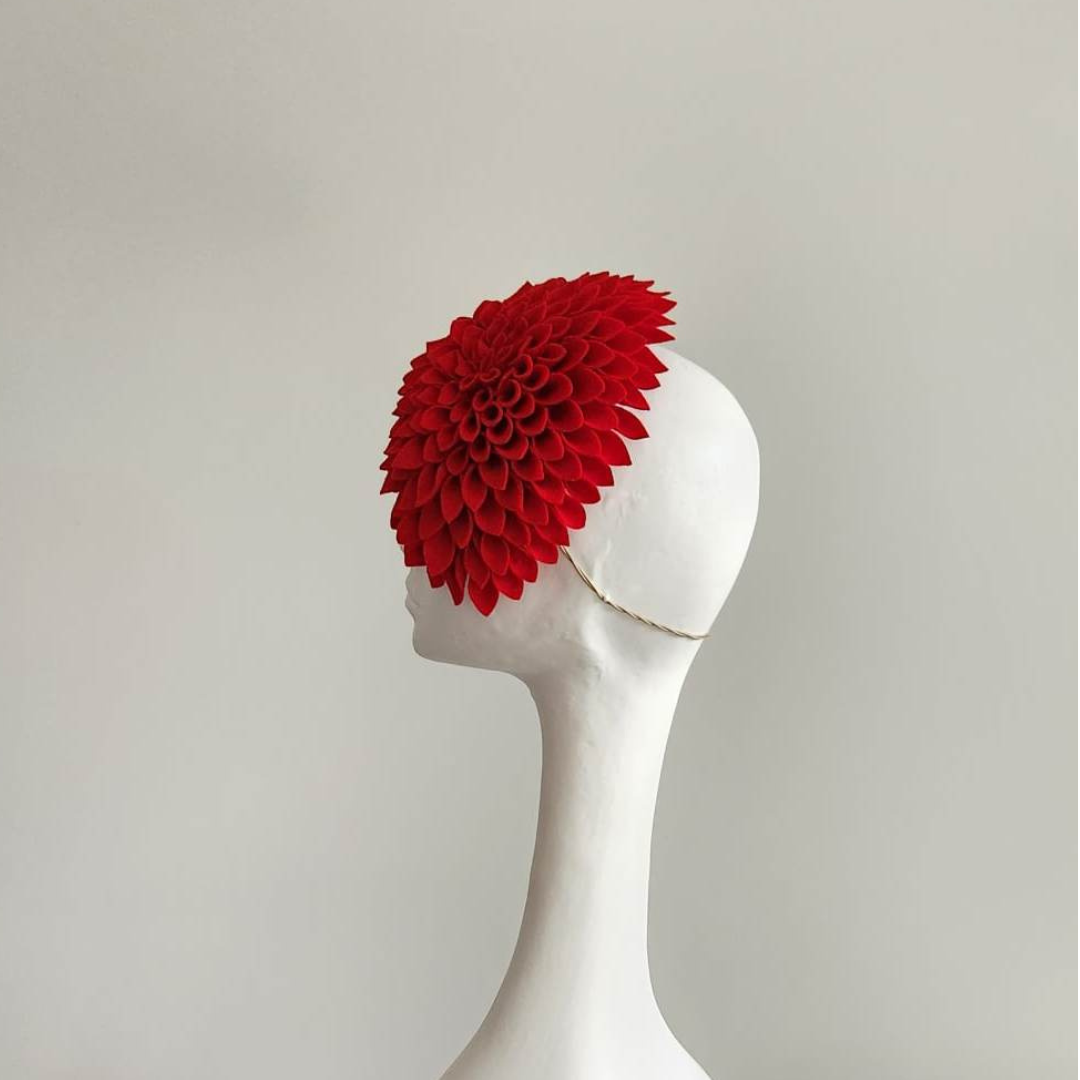 Scarlett
$325.00
With inspiration drawn from the Dahlia flower, this vibrant red felt headpiece will make a statement in a subtle way.
To be worn on the left side of the head. Secured with a thin elastic that hides between your hair.
Shipping calculated at checkout.

Please enquire about shipping rates if outside of Australia or New Zealand.

SKU: 10002